Doctors and clinics in any practice avail numerous benefits of an ultrasound machine. It enables a doctor to see what they cannot see with the naked eyes in order to diagnose the problem in a human body. That helps a patient as the doctor does not have to perform any meddling process that can cause a person to deal with long recoveries.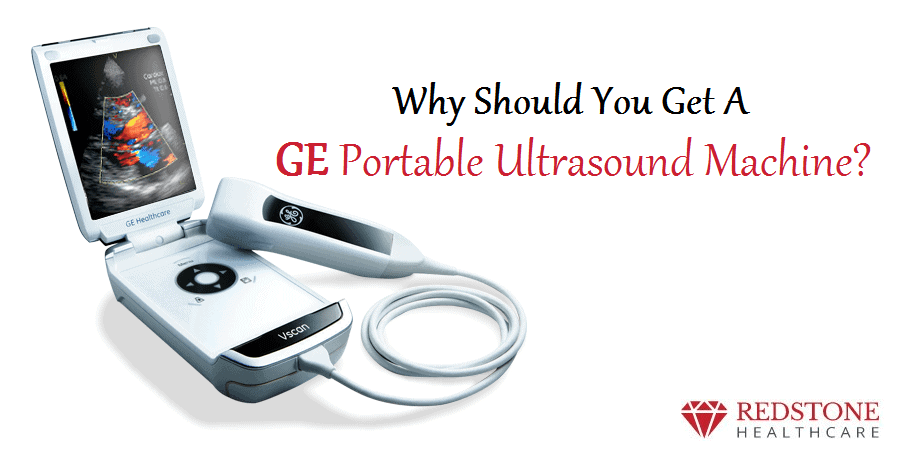 The portable ultrasound machine is not just convenient but also affordable that provides outstanding results to you or your patients. If you are still wondering why should you have a handy ultrasound device then read ahead to know more:
– Ensures proper diagnosis
Many times when a clinic or diagnosis center becomes too crowded, they end up the procedure without ultrasound which can mislead the outcomes. That can be a lethal decision when the patient needs to be diagnosed for heart or any other important organ of the body.
Where a portable ultrasound machine can be moved to a patient and it eliminates the risk of false diagnosis that happens typically because of inappropriate medical equipment. It assures an error-less ultimate result in the first time only which is one of the biggest advantages of portable ultrasound.
– Saves patients' time
Time is an important thing for any patient. Whether they need an immediate diagnosis or they just do not want to wait, portable ultrasound helps in every way. GE ultrasound machines have smooth functionality and can be easily moved to any crowded place at any given time when the patient requires an ultrasound diagnosis.
It has an ability to decrease the time span for which a patient has to wait. And being a doctor, it provides you instant services in certain situations as well as provides time to see more patients for diagnosis.
– Convenient for patients
Today doctors find it a bit difficult to satisfy the needs of their patients. Either the patients want doctors to proceed faster or unsure about the diagnosis. Often time they do not want to move around for treatment and sometimes the situation needs an immediate diagnosis. In all such cases, portable ultrasound device proves to be most convenient for patients.
There is no necessity of running around looking for an available machine and delaying diagnosis of other patients under the condition of emergency cases. You can quickly move the machine and reach to the patient needing the diagnosis without wasting a single minute.
Portable ultrasound device provides many more benefits which depend on what you need for your patients. If as a doctor you are performing a pregnancy ultrasound then it provides you the options of 3D or 4D and you can choose whatever is beneficial for the patient. If you are a cardiac doctor then you are provided with cardiac options that help to improve your practice.
Moreover, it is quite easy to use a portable ultrasound machine with minimum inputs to get it started. In addition, it is capable of transferring patient's report file to your device easily and provides black/white and other color options. There are several products available in the market but GE ultrasound machine is most reliable for any medical practice.
With portable ultrasound device, you stay away from haphazard of referring the patient from one room to another. Instead, you can focus thoroughly in the diagnosis and treatment a patient needs on prior basis. This thing is advantageous for both, the doctor and the patient for immediate assistance at anytime and anywhere.