In this digital era, technology is getting advanced day-by-day. Each and every device comes with the facility of portability, which you can carry anywhere. This same technology has also been applied to the medical sector.
One of the trendiest technologies in the medical sector is the invention of portable ultrasound machines. Do you have a clinic or are you a doctor? Then exploring this piece of writing would surely assist you.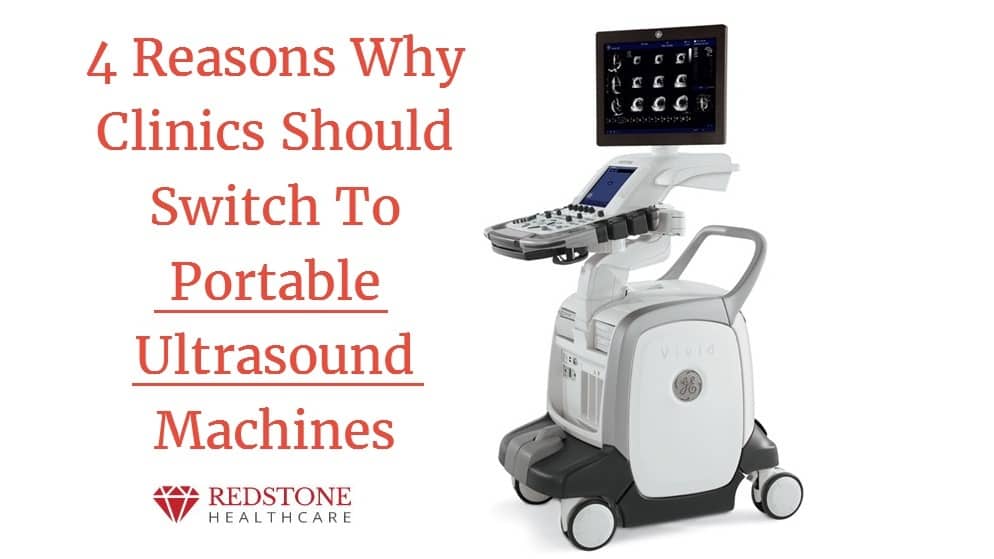 Do you still own that colossal machine for getting an image of the body? Then, it's high time you should think upon working with portable ultrasound machines. It serves you with oodles of benefits along with receiving an accurate diagnosis of the patient.
Here are few benefits that can be helpful for you to select portable ultrasound machine over the traditional one.
Immediate Diagnosis
One of the biggest advantages of portable ultrasound machine is that it can be used anywhere and at any time. This is the reason you don't need to wait for the diagnosis that would provide you with an image of organs inside your body. Instead, you simply can take it anywhere and use it for checking the body.
Moreover, it facilitates immediate diagnosis as the machine can provide results within a blink of an eye.
Accurate Diagnosis
When a clinician knows the perfect way to use the machine, it is for sure that the diagnosis can be done with 99% accuracy. This latest technology is a blessing to our lives and so it is way better than a traditional huge machine. As there are chances that traditional machines can't show an accurate result and the illness of a patient won't be diagnosed properly. So, it is highly recommended to doctors to shift to the portable ultrasonic machines.
Cost of Diagnosis Reduces
As the machines are bulky, all the materials and technology used in it might cost more for in traditional machine. But, with this portable device, you don't need to pay that huge. It is comparatively small and compact, reducing the cost of machine.
Not only the cost of machine is reduced but it also helps a lot to the patients. It is obvious that doctor would charge lower to the patient. So, it can be said that the costing factor is favourable for both doctors and patients.
Easy Diagnosis
With portability, there isn't a situation where you need to take the patient typically to a separate room for diagnosis. This situation simply gets eliminated and it becomes easy for both doctors and patients. As neither a portable ultrasonic machine requires to be carried anywhere a patient is required to be transferred to another room.
A time has come when professionals and consumers both are aware about the latest technology. In order to walk hand in hand with people, it becomes necessary for the clinicians to upgrade themselves with this new technology and serve their customers with utmost comfort.
Moreover, doctors always have an option of introducing themselves to refurbished ultrasound machines which too come with incredible benefits. Also, it would be a great money-saving decision.